Is Your Garage as Secure as You Believe? How to Ensure Your Garage Is Secure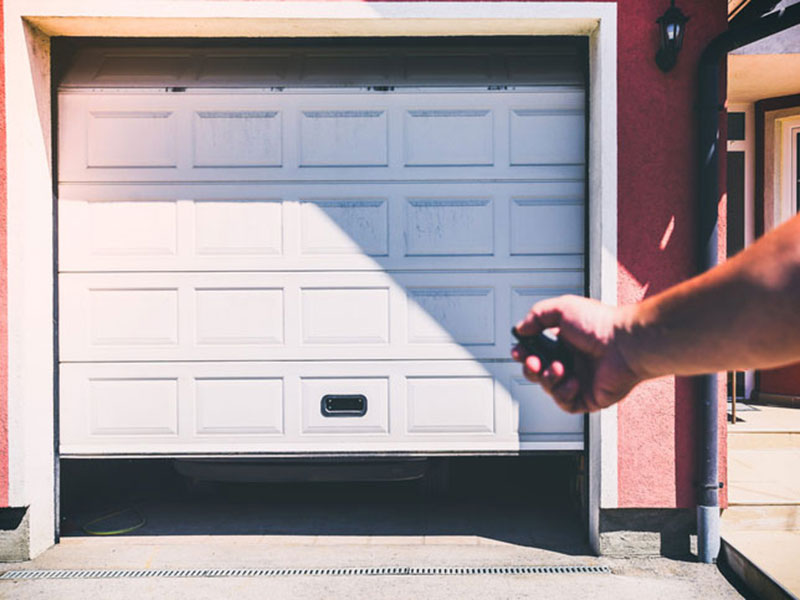 Most of us consider our garages to be safe places to store our things. That big, heavy door, solid walls and concrete floors make the garage seem like a nearly impenetrable fortress. But is your garage really secure? Perhaps not, but there are some simple ways you can make it safer.
First, keep the door closed. This may seem obvious, but sometimes it's easy to forget, especially if you have several family members going in and out.
Next, store the garage door remote inside your house. It's convenient to keep it in the vehicle, but it's also easy for thieves to find. If someone breaks into your car and the remote is there, he or she has easy access to your house. A keychain remote opener may be the best solution because you can leave it on your keys and never forget it as you enter and exit the house.
Lock the inside door. A deadbolt on the door that leads from the garage into your house is a good deterrent for thieves. Make sure that the door to your garage is a strong as the front door of your house, and install a peephole so that you won't have to open the door for every strange noise.
Choose a garage door with no windows. If that's not a possibility at the moment, frost or cover the windows, so thieves can't look in and see when your car is gone.
Secure your emergency release handle. This is easy to do, just by connecting a zip tie to a loop in the emergency latch. You could also just remove the emergency pull, being aware that in the case of an emergency it will take a few minutes more to release the garage door.
Maintain your door. Pay attention to all the mechanical parts of your garage door, and make sure nothing is corroded. Check the frame, lock, hinges, and any replaceable items on the door from the garage to the house, and the exterior side door, if applicable.
Take additional security precautions. Install a garage door alarm and motion sensor lights. If there's a side door to the outside, use the kind of doorstop that screws into the ground and keeps the door from being compromised.
Install a new door if necessary. Choose a sturdy garage door, made of metal or solid wood and strong enough to stand up to anyone trying to break in. Especially on older homes, garage doors are often low-quality, and not as sturdy as the ones on newer homes.
If you need garage door repair or maintenance, new security features for your garage door, or are ready for a new garage door, contact A1A Overhead Doors Company today. Family owned and operated, A1A Overhead Door serves the entire metro Jacksonville area. In fact, we even go up to fifty miles into the outer countries. We are licensed and insured to cover both the client's property and ours, and we're proud to work with our clientele and math or beat any competitor's written estimate. For more information, you can call 904.579.1123 or contact us through our website.