How to Fix a Noisy Garage Door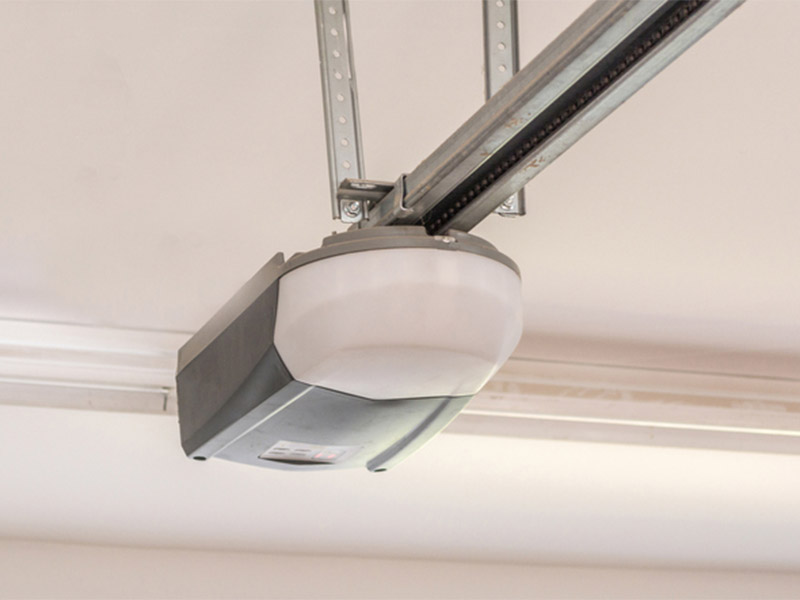 Few sounds are as annoying as the screech, whine, or thud of a garage door that's not operating as quietly as it could be. It can be particularly grating first thing in the morning, but it's not much of a treat at the end of a long day, either. The good news? It may be easier than you think to fix your noisy garage door.
Before we begin, a caveat: Safety first. If your garage door is hard to move, opens very quickly, or seems to have derailed from the tracks, do not attempt to fix it yourself. Leave the major garage door repair to the professionals, rather than running the risk of injury or death. If it doesn't seem like the necessary repairs are serious, though, you can proceed with making it quieter.
Tighten it up. All the nuts, bolts, screws, and hinges can make the door noisy if they're getting loose. Working with a partner, for the sake of safety, tighten everything and spray it with lubricant. Make sure not to over-tighten, though, because you can strip the screws.
Out with the old, in with the new. Worn rollers and hinges can create a racket, so it may be time to replace them. If you've got metal rollers, consider replacing them with nylon, which are more expensive but quieter and don't need oiling.
Give it a good greasing. Well lubricated parts will make the door operate more smoothly, and that means less noise. Spray the hinges, roller bearings, and springs with a garage door lubricant, and lubricate the opener track with grease.
Mind the vibration. Anti-vibration pads between the mounting bracket and ceiling or noise insulators between the brace and the motor block can keep the garage door opening mechanism from shaking around and making noise.
Call for reinforcements. Sometimes, garage doors require more know-how than the average homeowner possesses. Don't be afraid to call in a professional, for a safe and effective solution to your garage door problems.
Whether you just need help getting rid of irritating noises or you're ready for a new garage door, contact A1A Overhead Doors Company today. Family owned and operated, A1A Overhead Door serves the entire metro Jacksonville area. In fact, we even go up to fifty miles into the outer countries. We are licensed and insured to cover both the client's property and ours, and we're proud to work with our clientele and will match or beat any competitor's written estimate. For more information, you can call 904.579.1123 or contact us through our website.