Alternative Uses for Garages
Garage door installation in Jacksonville is important, and not only for protecting your car and home. Nowadays, homeowners are coming up with alternative and creative uses for their garage space. That does not diminish the importance of garage doors of any type. From wood and vinyl to ultra-strong materials such as aluminum and steel, the door you choose is essential for its functionality and your peace of mind.
Let's assume you're intrigued by possible ideas for your garage. Here are some creative options to help you more effectively utilize the available space in your home, and to help you appreciate what goes into installing, upgrading, and repairing your garage door.
Unique Ways to Repurpose Your Garage
Aside from the one in four homeowners in the U.S. whose garage won't fit a car due to clutter, there's more to the story. About 27% people set aside room for hobbies, while 13% use garage space for exercise and sports. 1
Some divide their garage into zones for specific tools, equipment, and purposes. This is doable if you organize everything right; many people choose to convert their entire garage into a fully functional accessory room. Embarking on the following garage projects warrants at least a look at your door and whether garage door repair in Jacksonville is necessary.
Home Office
One of the most productive uses for a garage, a home office sets aside workspace where you can concentrate without typical household distractions. It also saves valuable bedroom or living room space. Set up your desk, computer, printer, file storage, and Wi-Fi with adequate lighting, and your work can be effectively separated from your home life—without that dreadful commute. You could also spruce up a bland garage feel with fresh paint or a compact refrigerator, for hydrating drinks and refreshing snacks during the day.
Gym
Only about 20% of U.S. adults get enough exercise to lower their blood pressure and strengthen their muscles. 2 The American Heart Association recommends 90 to 150 minutes of exercise (aerobic or dynamic resistance) per week, but it's challenging for many people to find the time/facilities for such activity. That is, unless such accommodations are made in the home.
A garage is an ideal spot to store exercise equipment. Aside from the best garage doors Jacksonville customers have installed, the setup can be as simple as a foam/rubber mat, a weightlifting bench and racks, or a treadmill. You could add overhead storage or cupboards for water bottles and towels. For more heavy-duty equipment and aggressive workouts, you may want to add ventilation or extra supports for the floors and walls.
Playroom
There are numerous ways to renovate the garage into the type of play area you want. Homeowners can create extra play space, such as:
Kid's Play Areas: A typical garage has plentiful space to store toys and games. Also, children don't have to worry about being too loud or creating a mess. You can even hang bins, chalkboards, and easels on the walls. A large chalkboard or whiteboard is great for drawing. Kids can pretend to draw right on the walls without damaging anything.
You can make the room safer with carpet tiles, which are easily replaced, and carpet or padding around metal poles. By insulating the door and walls, the temperature can be kept more comfortable. Children can, therefore, have a safe, enjoyable designated room to play in without distracting anybody.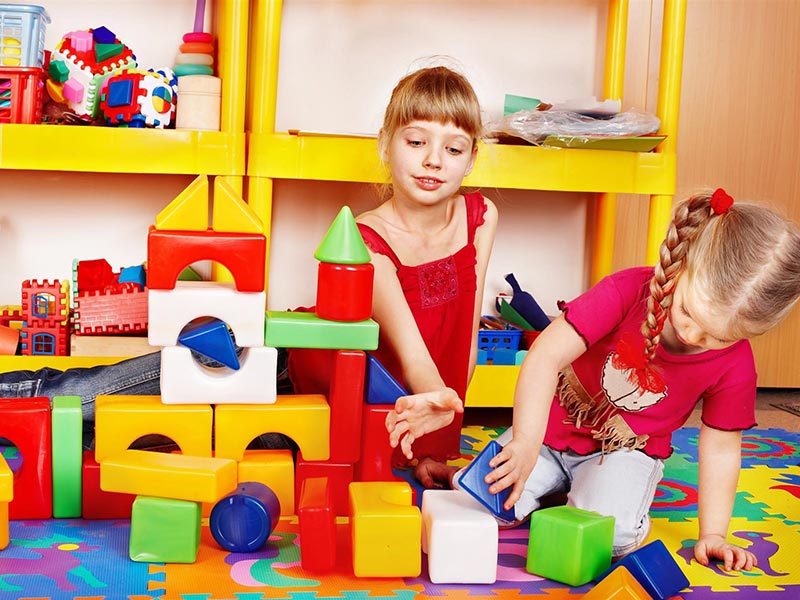 Game Room : Children, teens, and adults can have fun where they can easily reach board games. A computer gaming console, pool table, and/or dartboard can be added to maximize the functionality and fun. Add shelving for storage and dust covers for even more versatility.
Teen Hangout : Teenagers are notorious for craving their own space. Just add some loungy furniture, a mini fridge, cool paint, a TV, and a sound system, and your teen is well-accommodated. A little soundproofing will keep the rest of the house quiet.
Hobby Space : A garage is also the perfect hideaway to pursue hobbies, from art to engineering. It leaves your supplies out of the way and provides extra room for unfinished projects. The garage is versatile enough to accommodate hobbyists who are into painting, woodworking, robotics, and even gardening. If using the space as a craft room, many types of storage systems can help you store and organize supplies. You can install bins, slat boards, or overhead storage units.
Bedroom/Guest Room
Local garage door installers encounter two ways you can add bedroom space. You could insulate and ventilate the existing space and set up a bedroom set. Electricity is all that's needed, as plumbing isn't necessary. You'll be able to wire lamps, sockets, and devices that need charging. Also, you can set up a bed and/or carpeted areas for air mattresses, too.
Building up is another possibility if there's nothing above the garage. Adding room above doesn't change the footprint of the home, and it leaves the garage space open for other uses. It nonetheless adds valuable square footage to your living space.
Dining Space
If your garage is convenient to get to, you can add room for dining. There's no reason you can't add a fully functional kitchen if there's enough space and cash. However, just a table and some chairs can do fine. If you really want to go all out, open the garage door and set people down with an outdoor restaurant feel—right in your yard.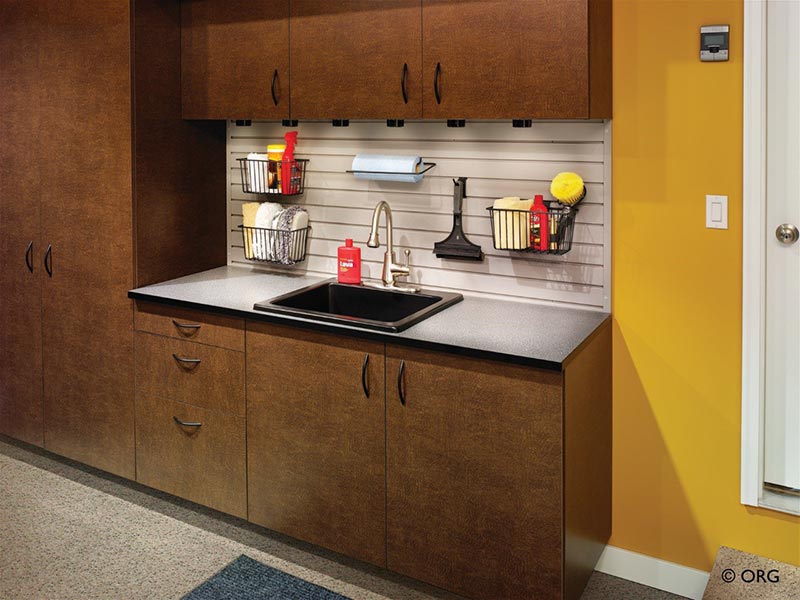 Home Theater
With garage door repair, Jacksonville customers not only secure vehicles or anything else stored within. They can set up a safe, cozy home theater and watch movies. Install insulated walls, a wall-mounted flat screen TV, a high-tech sound system, and Blu-Ray player, and you'll totally forget you're in the garage. Buy some high-end seats for maximum comfort. For more convenience, install a refrigerator and microwave, so everything you need is right there, from the beverages to the popcorn.
Lounge Space
The garage can be converted into an extra room for guests or for you to find solitude. It can suit late night parties, where noise is muffled by the walls, or someone who likes to watch television, play board games, or billiards in their downtime. A bar can even be set up for the occasional drink.
Music Room
Garages are perfect places for sound systems, but they're also great for band practice. Sound insulation and secluded space to gather are ideal for garage bands. Detached garages work best. In any case, band practice will not disturb other people at home.
Pet Room
Homes with small yards can be modified with pet areas in the garage. Install outdoor carpeting or faux-grass floors for dogs and cats to play. Your pets can have as many toys as they can handle. Pet doors can be added for convenience and litter boxes help make things more sanitary.
Video Studio
Video makers enjoy the seclusion and privacy that the garage can offer, without any distractions. Create video blogs in which you can talk about video games, movies, politics, or your favorite politics. Film your own projects or even create music or cat videos with your feline friend!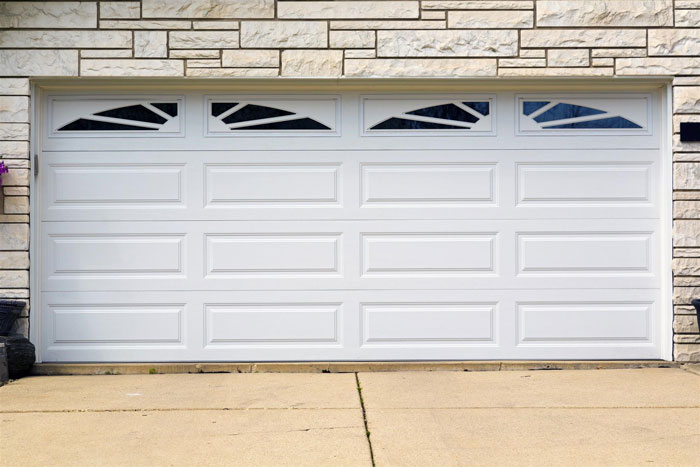 Garage Doors for Your Needs
Converting your garage can be an intensive, yet exhilarating, undertaking. If you're searching for "garage door installation near me," A1A Overhead Doors has a choice of materials and types to meet your repair and replacement requirements. Match your home and intended purpose of the garage with materials such as aluminum, which is strong, lightweight, and light on maintenance. Other materials offer more insulation, such as steel, the strongest material available.
For garage doors, Jacksonville residents often choose vinyl. Durability is a leading factor. There is no paint needed for these types of doors, either. Some homeowners choose wood doors. Its elegant look adds to the practicality if the door is not directly exposed to high winds.
We can also help you choose the right type of garage door. Our local garage door installers can provide you with a modern flat panel door or a more traditional-looking raised panel door with textures for visual appeal. Other options include roll-up doors and carriage types that open horizontally rather than vertically. These provide a more rustic appearance.
Choosing the Right Garage Door for Your Home
Aside from the most practical material, homeowners choose their garage doors based on performance, insulation, and interior and exterior finishes. Cost is a factor, as well. Once you identify what you want and can afford, find a reputable company for garage door installation Jacksonville customers depend on.
While home improvement stores sell top-of-the-line products, A1A Overhead Doors offers many choices and services, such as spring replacement and door installation. We also supply customers with the newest garage door openers.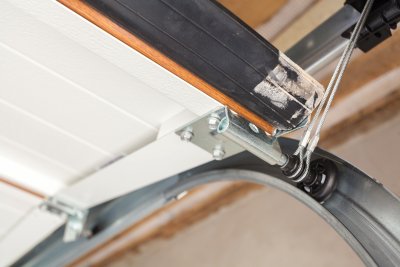 We supply door systems from major manufacturers, such as Amarr, Clopay, Linear, LiftMaster, Genie, Craftsman, and Stanley. Our pricing is competitive, and free quotes are available over the phone, so you can plan according to your budget. Family owned and operated, we're open seven days a week and provide same-day service. Homeowners don't need to worry about their safety or when garage door repair in Jacksonville will be completed.
Contact us on our website or call (904) 404-2818 for a free estimate and to discuss your garage conversion or repair project in Jacksonville and surrounding communities.
Sources
1. https://www.prnewswire.com/news-releases/dont-fall-for-a-messy-garage-4-tips-for-preparing-your-garage-for-seasonal-cleanup-300171971.html
2. https://www.healthline.com/health/heart-disease/exercise-statistics#3
Outside Link
1. http://www.heart.org/HEARTORG/Conditions/HighBloodPressure/GettheFactsAboutHighBloodPressure/Five-Simple-Steps-to-Control-Your-Blood-Pressure_UCM_301806_Article.jsp#.WkK4F1WnGUm