Common Garage Door Repairs and When to Call in the Professionals
The garage door is a complex piece of hardware some of us use every day. We open it in the morning to back our car out and close it as we head off to work. Then we return home in the evening and open and close it again. If we have a family, our spouse will also use the garage door to get their vehicle out to go to work, run errands, or take the kids to school.
Not to mention, your kids will open and close the door to get their bikes and toys out. Plus, you will be opening and closing the door on the weekends when you do yard work or other things around the home. With so much use, it is a wonder garage doors last as long as they do.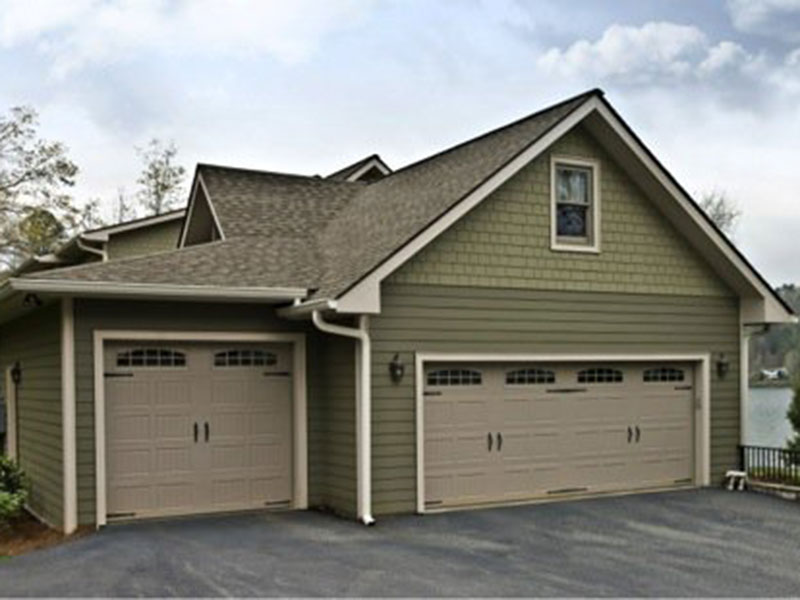 Yet periodically, they do need some general maintenance and care to keep them working correctly. If you ignore performing maintenance, then your garage door could break. If that happens, then you need to decide if the garage door repairs are something you can handle or if you need to call in a professional technician for help.
Before we get into the various repairs, let's first look at garage door maintenance tips.
Inspect the Door: You want to look for dents, dings, cracks, and other areas where the door is not sealing. Check at the bottom to make sure you cannot see light from the outside, as well as along the sides.
Inspect the Door Hardware: Look at the hinges, springs, lift arm, and other hardware used to open and close the door for any signs of rusting or damaged parts and components.
Inspect Door Tracks: The door tracks should not be bent or misaligned. The wheels on the door hardware should roll when you open and close the door.
Check Door Supports: Check to make sure no anchor screws have come out of the overhead door supports or tracks.
Replace Automatic Opener Batteries: Once a year, replace the batteries in your remote garage door openers.
Lubricate door hardware with an appropriate product: Your garage door technician can let you know what product to use to keep hardware lubricated and working correctly.
Wash the door: You can use a gentle detergent, like a car wash soap and a soft cloth to wash the door. DO NOT use a power washer, as this can take paint off the door. A garden hose with an attached nozzle is all the pressure you need to rinse the door off.
Maintenance should be performed at least twice a year, as well as after any major storms. If you discover any problems, you need to get these fixed as soon as possible.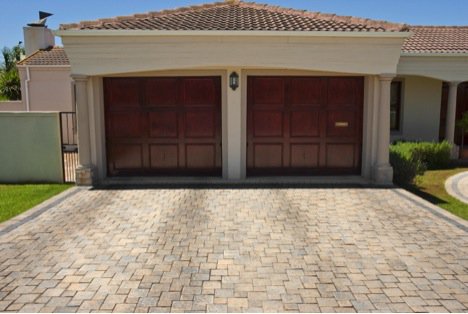 Repairs: DIY vs. Professional
Now that we've covered what maintenance you should be doing, let's look at when things go wrong.
Broken Springs: Springs are under constant pressure. When one breaks, you will know, it as it makes a huge banging sound. Garage door springs should be replaced by a professional to ensure they are installed correctly. Not to mention, this repair is one that requires taking the right safety precautions.
Broken Hardware: If it is just a single hinge, then you may be able to do the repair yourself. On the other hand, if you have to replace multiple hinges or other hardware, you will want to get help from a professional.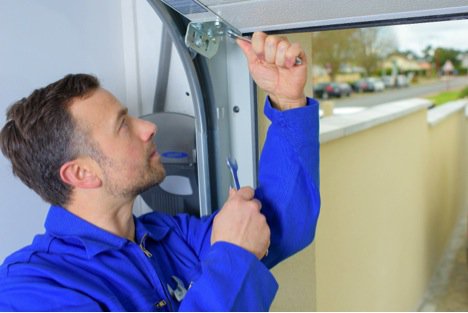 Broken/Cracked Door Panels: Even though the door panels look like they are not heavy, they do weigh a lot. This type of repair requires at least two people that know how to safely replace the panels. It is not an easy DIY repair.
Broken Wheels: If the wheels are locked and no longer turn, they need to be replaced. You have to be careful when replacing wheels to not bend the door track or cause other damages. It is for these reasons you should rely on an expert.
Missing or Damage Weather Stripping: Replacing weather stripping is a DIY repair you can do on your own. It is not hard to install new stripping on the sides or under the door. However, for stripping in between door panels, you should call your local garage repair technician for help.
Dents and Dings: You may be able to use a plunger to get out some dents and dings on your own. If they are deeper, then it may be time to replace the damaged panels or upgrade to a new door.
Broken Automatic Opener: Automatic openers have many different moving parts and components, as well as electrical wiring. Due to electrical hazards, it is best to have a garage door technician do the work.
As with other complex hardware, it is essential to know when things are just beyond your skills. There can be certain risks and hazards of attempting certain garage door repairs on your own that could lead to additional door damages and personal injuries. In addition, it may be more beneficial and cost-effective to have a new door installed rather than repair your existing one.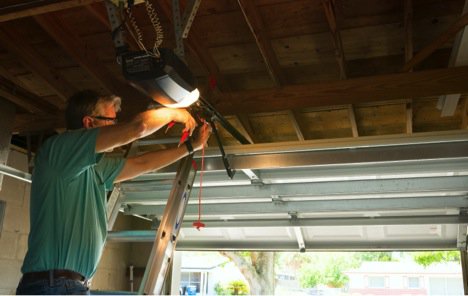 Benefits of Getting a New Garage Door Installed
If your garage door and the opener are getting to the point where repairs are becoming a common occurrence, it is time for a new door. Even if your door is still working fine, but is more than five years old, you could gain some added benefits by upgrading to a new overhead garage door.
Better Insulation: You can improve the energy efficiency of your home and garage with an insulated garage door. The insulation helps keep the garage cooler in summer and warmer in winter, which also can help lower your energy bills.
Stronger Doors: Here in Florida, you need a strong door to stand up to tropical storms and other severe weather. Modern doors are much stronger today and meet or exceed current hurricane building codes.
Appearance: Getting a new door is an easy way to change the exterior appearance of your home. If the door is faded, dented, dinged, or simply looks bad, then get a new one. Not only will your home be more appealing, the new door could increase the value of your home.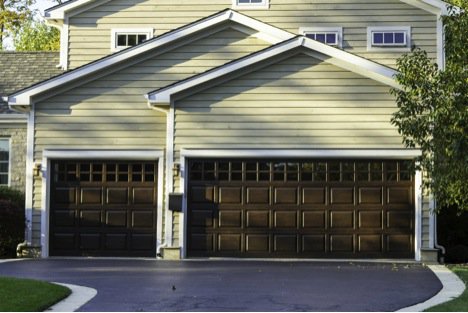 Safety/Security: New doors and garage door openers have improved safety and security features—for instance, reverse door sensors to stop the door from closing when something or someone is under it. There are also security keypads you can get installed to open the door from outside when you do not have the remote control opener, as well as "pin-based" and smartphone app openers.
Better Insurance Rates: Some insurance companies offer a discount on your house insurance for installing a new garage door with improved insulation and added safety and security features.
Quieter Openers: Modern door openers are much quieter when combined with the right garage door hardware components.
Battery Backup Features: In the event of a power outage, you no longer have to try to figure out how to disengage the automatic control arm from the door with a battery backup upgrade. You will be still able to open and close the door for a short period of time.
Several of these benefits could result in the new door paying for itself over a period of time, such as reduced energy bills or lower insurance premiums.
For all types of garage door repairs, or to find out your options for upgrading to a new garage door, please feel free to contact A1A Overhead Door Company at (904) 404-2818 today! We service the entire Jacksonville metro area as well as up to 50 miles into the outer counties.